James 5:16
Confess your faults one to another, and pray one for another, that ye may be healed. The effectual fervent prayer of a righteous man availeth much.
I don't know about you but when I read this verse there are two things that turn me off right away.
# 1 Confess my faults?
I get mind pictures immediately of being in a little booth telling some man all about sins that I've done and trying to come clean on everything but in the back of my mind I just know I'm going to hold something back. I know just from this that I'm not going to have anything close to an effective prayer.

# 2 Righteous? Not me, I can't make it through the morning without a sin and I couldn't live up to anything remotely close to righteous. My prayer life is doomed to be ineffectual if these are the standards.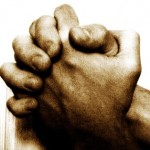 We often see this verse on a bathroom or hallway wall encased in a nice frame but not the whole verse, just the second half and it seems attainable but when the first part is added we baulk. What is a righteous man? What do we confess? Let's start with some context and see if we can't put some confidence in our prayer life.
James 5:1
Go to now, ye rich men, weep and howl for your miseries that shall come upon you.
Up to verse 6 it is much the same and God's word warns against the greed of men and the false trust they have in their fleeting riches. Still doesn't sound real great huh?
James 5:6
Ye have condemned and killed the just; and he doth not resist you
He doth not resist you is God's allowing this to happen with no real consequence. We are after-all in the age of grace so mankind is free to sin, live unruly lives, curse God and basically do as he pleases. Apparently the people in this epistle were having problems with this issue and it was affecting their walk with God. They saw these rich men who lived like the devil and how they seemingly had no problems in life while they struggled. They did what the word said but life was not so easy for them, sound familiar? This is an easy trap to fall in and the adversary (the devil) still uses this trick today to trip up believers.
James 5:7
Be patient therefore, brethren, unto the coming of the Lord. Behold, the husbandman waiteth for the precious fruit of the earth, and hath long patience for it, until he receive the early and latter rain.
Whenever you see the word 'therefore' you should ask yourself;
"What's the therefore there for?"
Therefore because of the uncertain riches etc. be patient unto the coming of our Lord. You can endure anything in this life if you have the hope of Jesus Christ's return cemented in your mind. The word declares that Jesus endured the cross for the joy that was set before him, in other words he had a hope too. Hope is always referred to as something in the future and may not be available right now. Believing is for something that is also promised but that is available right away.
James 5: 8-15
Be ye also patient; stablish your hearts: for the coming of the Lord draweth nigh.
Grudge not one against another, brethren, lest ye be condemned: behold, the judge standeth before the door.
Take, my brethren, the prophets, who have spoken in the name of the Lord, for an example of suffering affliction, and of patience.
Behold, we count them happy which endure. Ye have heard of the patience of Job, and have seen the end of the Lord; that the Lord is very pitiful, and of tender mercy.
But above all things, my brethren, swear not, neither by heaven, neither by the earth, neither by any other oath: but let your yea be yea; and your nay, nay; lest ye fall into condemnation.
Is any among you afflicted? let him pray. Is any merry? let him sing psalms.
Is any sick among you? let him call for the elders of the church; and let them pray over him, anointing him with oil in the name of the Lord: And the prayer of faith shall save the sick, and the Lord shall raise him up; and if he have committed sins, they shall be forgiven him.
These next few verses are encouragement for the believers and how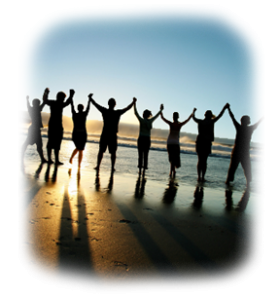 to handle this dilemma as well as other problems that seemed to have crept into their fellowships. Nothing out of the ordinary and these are still things that come up to this day. We are reminded of Job and told to have his kind of patients. Job as you may remember never cursed God or gave up on his believing. Even though he lost everything (and he had a lot to lose) he steadfastly praised God and knew his deliverance was coming from a God who never fails. Flanked by miserable comforters and seeing others prosper knowing at one time he was the most prosperous man he never gave in to envy or jealousy. This is one of the example God wants us to think of in times like these.
Now we come to verse 16
Confess your faults one to another, and pray one for another, that ye may be healed. The effectual fervent prayer of a righteous man availeth much.
God is not saying I need to confess my sins to you. By sheer context it should be easy to see that you and I need to share with one another our weaknesses in these areas and help each other to stand strong. If you my brother are struggling I should be there to help by reminding you that Christ Jesus is returning, by telling you the story of Job and other believers. I should be looking to you for help and tell you when I am weak and need your assistance. You and I need to be there to uplift each other and we can't do that if we do not talk.
To be righteous is to be right, right with God and in alignment with His word. With your help I can be that and therefore my fervent prayer (like Job's) can avail much.