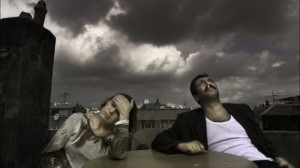 I've been to many church services over the years, watched hundreds of sermons on TV, found countless religious tracts in phone booths and in bathrooms and many of those places where I've heard the word I didn't hear the simple answer of how to get to heaven.
2 Peter 1:3
According as his divine power hath given unto us all things that pertain unto life and godliness, through the knowledge of him that hath called us to glory and virtue:
God has chosen the simple things to confound the wise but I can't imagine that He has chosen to do so in this most vital question. 2 Peter states He's given us ALL things….through the knowledge. ALL things would definitely include how to get to heaven wouldn't it?
There are many different ways in which I've heard and you as well I'm sure on how to go to heaven. I really don't wish at this time to disprove all of them but only to espouse the truth. If the ways you've heard or think according to what you've been taught are not listed, please feel free to comment below and I'll address them.
Since God has given us all things let's see the WHERE we go.
John 14:6
Jesus saith unto him, I am the way, the truth, and the life: no man cometh unto the Father, but by me.
Simple enough, the answer of where to go is answered, we go to Jesus Christ. Jesus paid the price for us, he is in our stead and we cannot come to God his Father but by him. Ok fine but what do we do when we go to Jesus? Do we stand there, pray, work hard what?
John 20:31
But these are written, that ye might believe that Jesus is the Christ, the Son of God; and that believing ye might have life through his name.
The what to do is believe that Jesus is the Christ, the son of God. To you and I this might lose some meaning but to those in the 1st century it was clear. A messiah was promised many years before and it was the Jewish peoples hope that he would come. In the time of waiting many people were rumored to be the Christ but no one ever turned out to be. The Jews also had let ideas enter their believing that this Christ would save their nation and reinstall them as the chosen people, vanquish their enemies and be their leader. So to believe that he was the Christ was a big step especially since he did not fulfill what they had envisioned what he was suppose to be. For you and me it's also a big step when we clearly understand it. When we realize that we are not worthy on our own to stand before God and that we need to be saved. When we acknowledge him as our savoir we are saying he is the Christ. By believing that, we have life.
God has one other element to believing that we must come to.
Acts 4:10
Be it known unto you all, and to all the people of Israel, that by the name of Jesus Christ of Nazareth, whom ye crucified, whom God raised from the dead, even by him doth this man stand here before you whole.
Here we read of a man being healed and the religious skeptics didn't like it. They were rebuked and reminded that it was by the name of Jesus Christ 'whom they crucified' he was made whole. But not only that; notice he said whom God raised from the dead.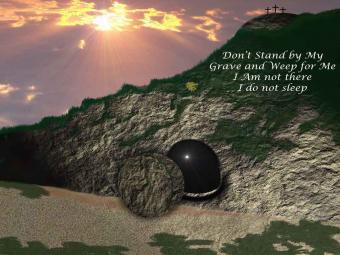 Why would that be such a big deal? There are so many references to Jesus being raised from the dead in the bible, we celebrate the resurrection of Jesus on Easter. What makes Jesus Christ getting up from the dead so special? After all isn't Moses in heaven now and David, Adam and Eve? What about Matthew, Mark Luke and John? God is shouting from the roof tops about Jesus Christ being raised from the dead and yet that really has no special significance in light of everybody else being raised as well. Jesus had to wait 3 days and 3 nights, surely if anyone had the right to get to heaven right away it would have been him. In our churches we teach that when a loved one dies they immediately go to heaven, why did Christ get put off?
The answer may shock some of you and I said I wasn't going to try and disprove a whole bunch of different notions. The reason that Jesus Christ getting up from the dead and ascending up into heaven was so great is because it had never happened before nor has it happened since. Moses is dead. David is dead and your loved ones who died are also dead and awaiting the return of Jesus Christ. It's special because he is the first fruits of the dead.
1 Corinthians 15:20
But Christ has indeed been raised from the dead, the firstfruits of those who have fallen asleep.
If he is first then all others who have fallen asleep were not first. People in the early church understood this and to believe someone was raised from the grave permanently was a great milestone in believing. For you and I it seems like no big deal because we've been taught all these years that when you die you go right up to heaven.
Ecclesiastes 9:10
Whatever your hand finds to do, do it with all your might, for in the grave, where you are going, there is neither working nor planning nor knowledge nor wisdom.
God say's it pretty plainly doesn't He? You don't get a second chance at life on earth but your life here will determine how you spend eternity. So do it with all your might because when you are dead you are for all practical purposes gone.
Where and what but now How
God has made this very plain and it's seldom taught. Jesus Christ did all the work for you; he lived the perfect life and was sinless. He voluntarily took your place and mine and conquered all the trappings in this life, he fought back the temptations and ultimately he was sacrificed in our stead. He didn't have to do it; it was his free will because he loves you. He died in your place; he was our offering to God so that you and I could be saved.
Rom 10:9,10
That if thou shalt confess with thy mouth the Lord Jesus, and shalt believe in thine heart that God hath raised him from the dead, thou shalt be saved.For with the heart man believeth unto righteousness; and with the mouth confession is made unto salvation.
There it is my friend, your answer on how to get to heaven. To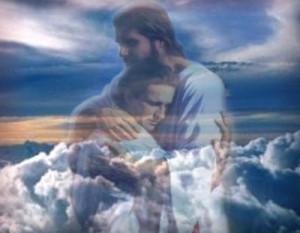 confess Jesus as Lord, he is the Christ, it is a big deal and you accept him as your savoir. And to believe that God has raised him from the dead, now that this is something of significance you can say to God that I confess Jesus Christ as my Lord and that God raised him from the dead and at that moment you are raised too. It says you are made whole, you are now a complete person. This is a gift from God there is no work involved, you do not need to crawl down to the alter or even be immersed in water which is work. There is no special prayer or confession of sins. By grace are ye saved and not of works.
Ephesians 2:8
For by grace are ye saved through faith; and that not of yourselves: it is the gift of God:
It's a new day and God wants to share everything with you. He spared no expense to bring you to this point and He'll hold nothing back now. You are made whole, you are a new creation. You are going to heaven and all hell cannot stop you.
Colossians 1:27
To whom God would make known what is the riches of the glory of this mystery among the Gentiles; which is Christ in you, the hope of glory:
It is as simple as this and it is Christ in you the hope of glory. Go to God and tell him that you accept Jesus Christ as your savoir and that you believe God raised him from the dead. Go and if I don't meet you sometime here on earth, I'll see you at the gates of heaven.