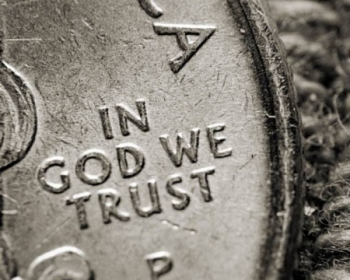 There are over 2000 scriptures in the Bible regarding money. One such verse is the only place you'll find where God instructs YOU to put Him to the test.
Malachi 3:10
Bring ye all the tithes into the storehouse, that there may be meat in mine house, and prove me now herewith, saith the LORD of hosts, if I will not open you the windows of heaven, and pour you out a blessing, that there shall not be room enough to receive it.
God almighty wants you to have abundance; it's plain to see from this passage is it not? Not just some abundance or a trickle of good things but he wants you to have overflowing, no room for more, spilling out kind of abundance in your life.
To tithe means to give 10%, which is all God asks. It's not that much in the grand scheme of things but to some it is a very hard decision to make. Some people make the argument 'they can't afford to tithe.' The word say's 'you can't afford not to.'
Luke 21:3,4
And he said, Of a truth I say unto you, that this poor widow hath cast in more than they all:
For all these have of their abundance cast in unto the offerings of God: but she of her penury hath cast in all the living that she had.
This is an example of a lady who had very little to give yet her small amount was more than the richer religious folks Jesus was commenting on. She might be one who couldn't afford it but knew she needed to 'prove God.'
Tithing can be a challenge, I don't deny. It also is a key to living the abundant life. Giving and receiving is a natural law that God has set up and it works for the good people and for the not so good. The reason the dead see is so dead is that it only has inlets, no outlets. You cannot breathe in until you exhale. There is no crop until you first plant a seed. You cannot receive from God unless you first give. This is how it works and it is no different just because we're talking about money.
If you are not living the abundant life and you are struggling with money than I urge you to put God to the test. See if He won't back up his word. Set aside your tithe and trust God be happy to give not only because you know you'll receive but because you know you are doing your part to walk with God and do His will.
2 Corinthians 9:7
Every man according as he purposeth in his heart, so let him give; not grudgingly, or of necessity: for God loveth a cheerful giver.
It is a joy to live the abundant life not only for you and I but God is pleased because you walked out on believing and put him first. God has promised He will not let you down. Go to God in prayer and seek His council and take that step of faith. You'll be glad you did.
God Bless You