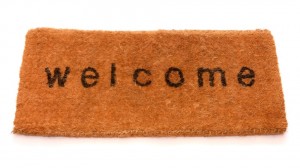 I'm sure my spell checker will be having a fit with this one. To tell you the truth I don't even know how to spell it. To be fully honest I'm not even the originator of the term.
You may be one or you may have seen them because they come out every year at least once and sometimes twice. They are the people who never come to church or fellowship except on Easter Sunday or for Christmas service.
They're easy to spot because they are usually dressed nicely with a coat and tie. They almost always look a little worried and flustered as they try to reign in the kids to act exactly perfect. Most times a Chrester hangs out in the corners or in out of the way places and is eager to find a seat somewhere towards the back of the room. When the service is over you can find the Chrester's oddly enough drawn to the Preacher who gave the sermon; they seem fixated on him and are so intent on shaking his hand while saying thank you for a good message. From there you can observe the Chrester's getting into their vehicle and driving away.
You won't see these people again as they round the corner out of the parking lot and you say a little prayer for them.
Shame on you
This is a time when they needed you most, a place they thought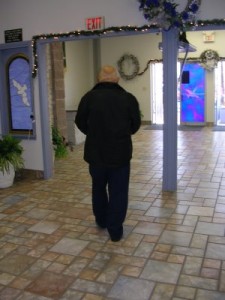 they could get help and yet the Chrester was only a odd creature you gawked at and perhaps commented on to your wife or nearby established church member.
Do you remember the first time you were introduced to God and his goodness? Were you the same as these people? Unsure of what to do, where to stand and afraid to speak to anyone thinking you would be seen as an outsider.
My guess is that you were but someone took the time to be friendly, offered a smile and a kind word. A caring soul who was in tune with God that day and who knew "the reason for the season" was to reach out and bless your life in whatever way they could. Even if your introduction to God wasn't near the holiday's you know what I'm saying is true. You probably recall the person who spoke to you and even what they said.
God is putting these people that He loves in your path: He trusts you to reach forward with a loving heart and give the Chrester an opportunity to get to know Him. Are you a rocket scientist, a world renowned orator? No, most likely not but the Lord has placed them there in front of YOU anyways because He knows you can deliver.
If all you can do is direct this new face to the coffee urn or just introduce yourself, then by all means speak up. Reach inside yourself to believe God bigger than you ever have to help inspire that one person at least.
Your friendly face may be what they remember years from now and what sparked their great love for God when they pull the car into the parking lot of their church, eager to meet and bless the Chresters that come out this time of year.